Candles are an easy and fun way to change the ambiance in a room. They vary from excitement on a birthday cake to friendship around the dining room table. Plus, they make fantastic gifts any time.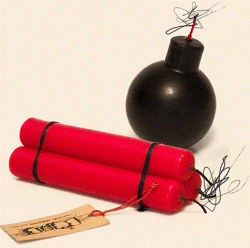 Image: MyStakes
Image: A+R Store
Image: Rocklite Candle Co.
Image: Gift Ideas
Image: DECA Candle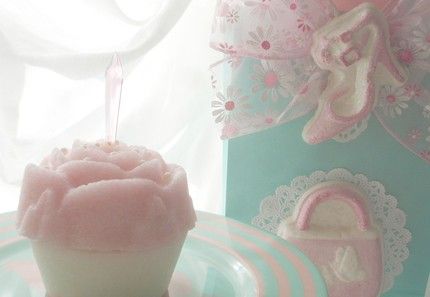 Image: Sweet Lil Boutique
Image: Martha Stewart
Grouping candles of varying heights and sizes give a more dramatic effect. They create elegant subtle lighting and by using different fragrances, the combination can lend a pleasant, comforting atmosphere.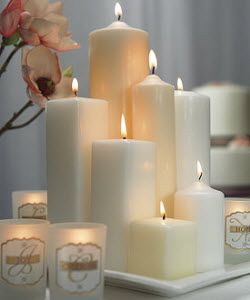 Candles create lighting with a soft glow that is an effective way to promote a peaceful, calm and relaxing mood in the home. Candles are known to help reduce stress which makes them the perfect ending to a long, hard day.
Image: Flickr donwright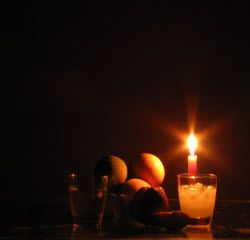 Image: Flickr Shanmu
Of course, candles can also be used as an aphrodisiac, but we'll save that subject for another time.
Image: Flickr robmelody
Other places to purchase candles:
•
Redneck Candles
•
Lilac Ave
•
Ethereal Enchantments
•
SheriLynn
•
The Clack House
•
Tante Caroline