I've always found sundials to be mystically mesmerizing probably because I have been a watch fanatic since I was very young. Actually, I have every watch I have ever owned including those childhood watches.
Before there was the convenience of owning a watch that sat on your arm all day, there were sundials. The sun casts a shadow from its gnomon onto the dial plate which is a flat surface with time indicators as shown below. In this case, there are bold Roman numerals marking the hours. In order for sundial to tell time accurately, the gnomon (also known as the "style") must point towards true north.
Sundials are made in many different styles especially since they have become quite popular to use in lawns and gardens. At 1001Sundials.com, most of the sundials are
brass sundials
. Almost all their "sundials are 'garden sundials'. They look great on pedestals and make an attractive centerpiece to any garden bed."
Imagine taking family pictures around a beautifully crafted sundial tucked into the flowers of your landscaped lawn or garden.
It sounds quite elegant.
1001Sundials.com sells a wide variety of
pedestal bases
to mount your sundial to show it off.
There are also other materials besides brass that are used to make sundials. There are iron sundials, aluminum sundials and resin sundials. Brass sundials are the most common because they can take the wear and tear of weather as it ages and still looks beautiful.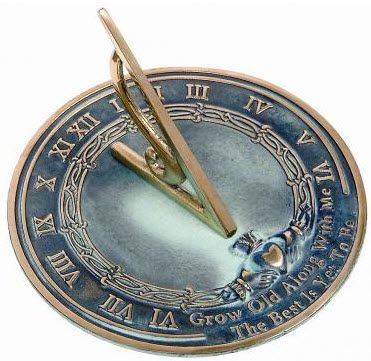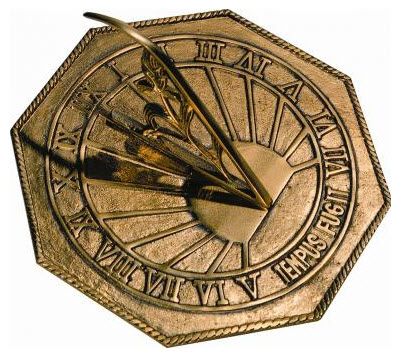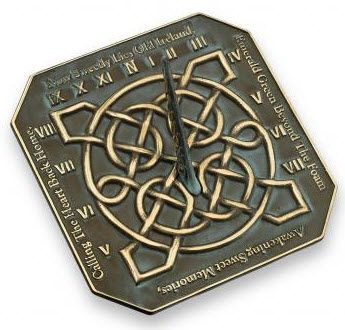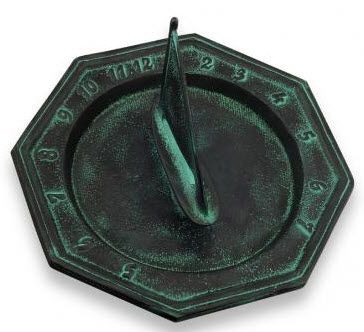 Armillary sundials
are spherical sundials that are largely open for easy viewing of the dial.
So what could make this beautiful garden even prettier?
A sundial.
***I was compensated by 1001 Sundials.com for reviewing their site and writing this post. However, my opinions are always honest and I really do love their sundials. Thanks 1001 Sundials.com for the opportunity to brag about you!