Drive up to your house, but don't pull into the driveway. If it wasn't your house, do you think it looks welcoming? Would you want to visit? This measure is called
curb appeal
and there are many things that add or detract from the view of your home as seen by a stranger.
One way to express originality to your curb appeal is to make your address very visible and personal.
Address plaques
or
address signs
are easy to read and you can choose one that reflects your own unique style. Not only are they more decorative, but they have a neat and tidy appearance.
The address signs can be personalized with the name of your street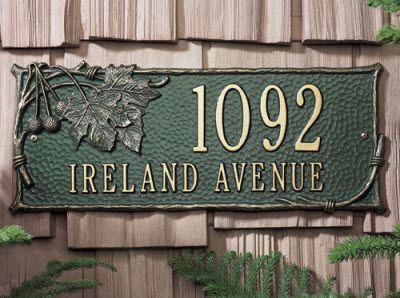 and the family name.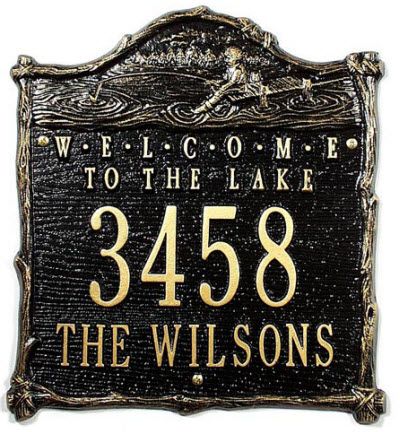 Address signs can be hung from a large variety of posts which are also decorative, enhance the characteristics of the property and add to the curb appeal of the home.
My dream home is a cute little log cabin with me running around in long johns and flannel shirts while being warmed by a huge fire. The decorations on the outside of the cabin would also need to be rustic.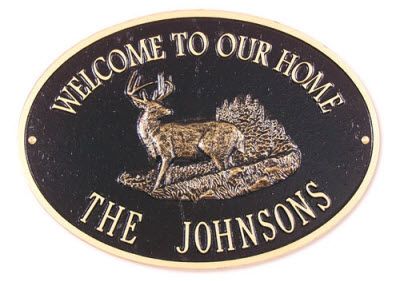 This
address plaque
is totally something I would choose because it matches my nickname! How cool would it be if I could live on Moose Creek Drive?!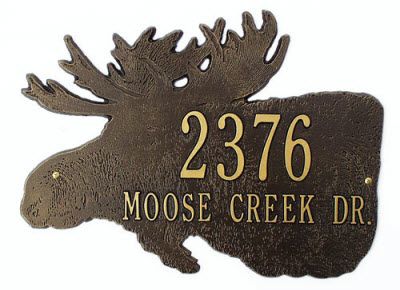 If you really want to be fancy, there are not only decorative address signs, but also mailbox ornaments!
An
address sign
has a huge impact on how others perceive your home, but it is a very affordable way to add your own unique customizations. It is important to choose the type of material that will enhance your home. Address signs and plaques can be found in many different materials and since they last for many years, be sure to use an unbiased opinion when making your choice.
Whether you choose an address sign, address plaque or both, let your individuality shine and enjoy the welcoming attitude your home will have from the curb.
Everybody, come on in!
My opinions are valued and I was compensated by my friends at JustAddressPlaques.com for this post.