When the wind is blowing wickedly outside, snow is falling and the temperatures have plummeted, the first thought in my mind is to don my long johns and flannel shirt in order to stay warm. I'm a pro at "warmth" and one of my favorite things to do is to sip hot chocolate while lounging next to a fireplace blazing with warm fire. If I use firewood, I can't go to sleep while the fire is burning because I'm afraid that popping embers will burn down the house.
There is a great solution to not only the popping ember problem, but also the inevitable messy clean up after the firewood burns.
R. H. Peterson Real Fyre Gas Logs
produce a wood-like fire with a clean burn that is efficient and economical. The

gas logs

also take out the fear factor of burning a fire.
Facts about the
Gas Logs
:
natural or propane gas
interior radiant heat chamber
steel reinforcing rods
superior materials
greater compressive strength
higher bulk density
Better rheology (flow rate)
Higher refractoriness
Lower iron content

Why choose

R. H. Peterson gas logs

over wood?
instant on/off heat
no sparks
no smoldering embers
no chimney soot buildup
no messy ashes
no constant fireplace cleaning
no termites and bugs
no chopping/hauling wood
doesn't harm the environment
saves trees
cleaner air
less expensive
How much less expensive is it to burn
gas logs
? Well, depending on your location, the cost to burn
R. H. Peterson gas logs
is 24%-68% less than burning wood!
What is the difference between
vented gas logs
and
ventless gas logs
?
Vented Gas Logs
require a fully functional wood burning fireplace
look more realistic
flame is much taller
flame dances and wraps around

gas logs

does not require a CO2 detector
smell goes out chimney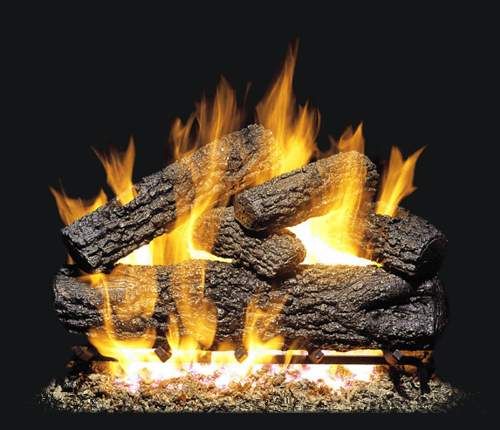 Ventless Gas Logs
can be installed in either a wood burning fireplace or a ventless fireplace rated for aftermarket ventless logs
produce more heat
causes less pollution


less gas consumption



Hansen Wholesale has sold Peterson gas logs
online since 1994 and are considered

gas log

experts. They are located in the City of Industry, CA, and make all its products in the United States. Now that's refreshing to hear!
Check out the Gas Log FAQs
if you want to learn more about R. H. Peterson gas logs! What are you waiting for...the snow is coming and it is time to start sipping hot chocolate next to the glowing warm gas logs.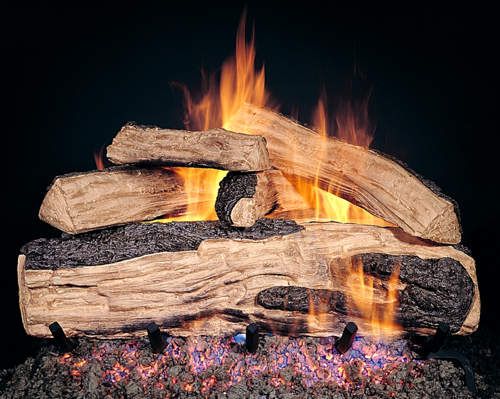 My opinions are valued and I was compensated by my friends at R.H. Peterson Gas Logs for this post.