I remember when I was growing up, every now and then someone would drive down the street bashing all the mailboxes with a baseball bat. It was so destructive and absolutely pointless. Everyone would have to go out and get new mailboxes and set them up again. Other people had to rebuild the brick structures that surrounded the mailboxes. It was just a waste.
A great solution to the problem would have been if everyone could have purchased
wall mounted mailboxes
and placed them next to the front door. In our first home we had
house mailboxes
. When we moved, the
wall mount mailboxes
in the whole neighborhood locked. That's security!
Today, with crime and stolen identities a constant each day, a locking
wall mount mailbox
is a wise choice. I know the first thing that pops in your mind is an ugly old box, but they can be so cute!
For instance, isn't the solid copper
Steamer Trunk mailbox
adorable?! I love it!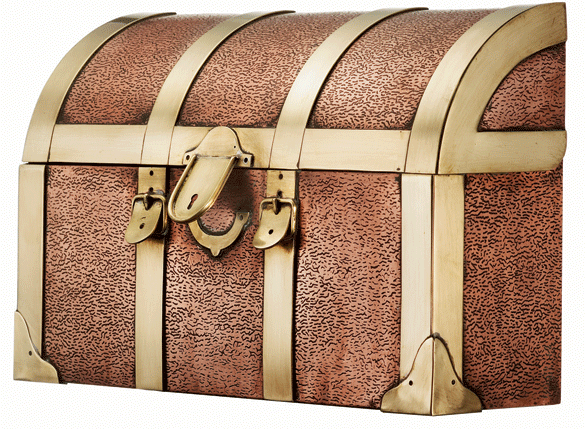 Maybe you are looking for more of a sleek European feel to add to the curb appeal of your home. The
Blomus Stainless Steel Modern mailbox
offers locking security, a clear view window and is constructed with corrosion resistant stainless steel.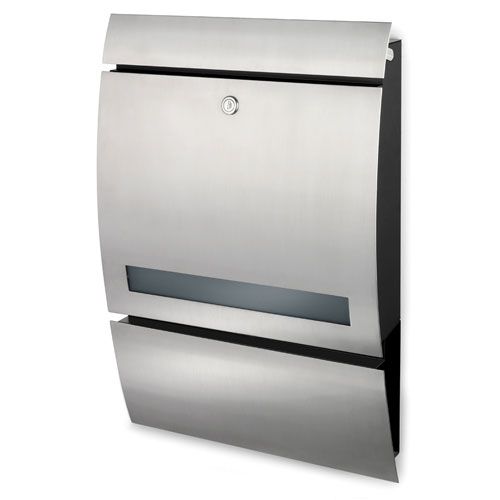 If you're looking for a contemporary feel,
Dea's Garden Dune Locking mailbox
in a gorgeous orange is perfect. Not only does it add beauty with the appearance of rough stucco, but also is equipped with a dial lock located on the access door for added security.
Maybe all of those locking
wall mount mailboxes
are just not giving you the thrill factor. Have no fear! There are so many mailboxes and I'm sure you will find you like a whole bunch. For instance, this mailbox has all kind of fancy features such as a drop box to keep your mail and small parcels safe and secure and an Anti-Pry Posi-Lock™ access door with hopper teeth to discourage thieves from reaching inside. Like I said...Fancy features!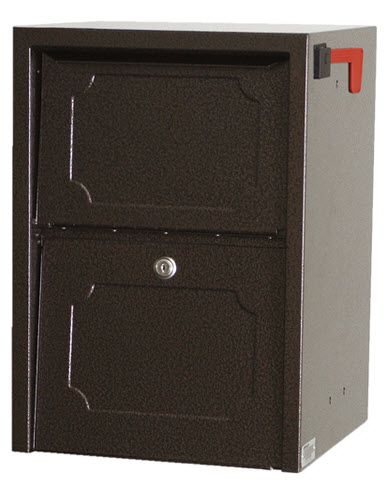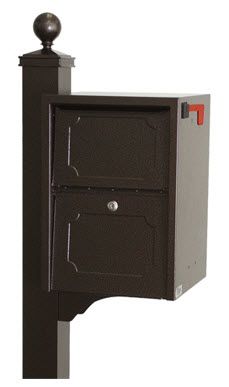 Do you know which mailbox really grabbed my attention? The cool rounded features of the
Bobi Grande mailbox
and the pole used to mount it. The shape is different, but the feature that really sealed the deal was eye popping...
color!!!!!!
Not a big shocker that I love red, huh?
My opinions are valued and I was compensated by my friends at Mailboxixchange.com for this post.