I've always been a huge fan of
window flower boxes
and
garden window boxes
. Let's start with the basics which apply to both types of
window boxes
.
Since the
window plant boxes
are attached to the home, it is important that they accent and blend with the style of the house, property and the color of the flowers when the plants bloom. Regardless of the material, color, size or style, each
window box
is constructed with drainage holes in the bottom.

Window boxes

constructed of vinyl are my favorite type because:
they are resistant to moisture and therefore do not rot
easy to install
extremely affordable

come in various sizes and shapes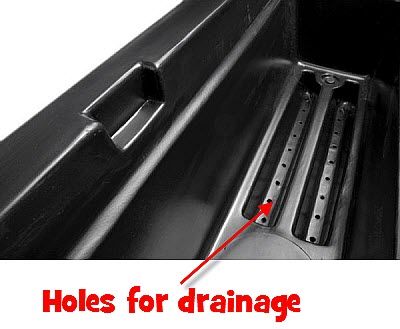 A

window flower box

can add curb appeal to your home, but also can grow flowers that can be dried and used in perfumes, lotions, candles, soaps and sachets. Not only can you grow flowers from seeds and small plants, but flower bulbs such as tulips can also add quite a dramatic effect to the house. Other flowers that grow well in a

window box

include:
geraniums
marigolds

petunias
verbenas

hyacinths
pansies
lavender

daffodils

basket of gold
vincas
coleus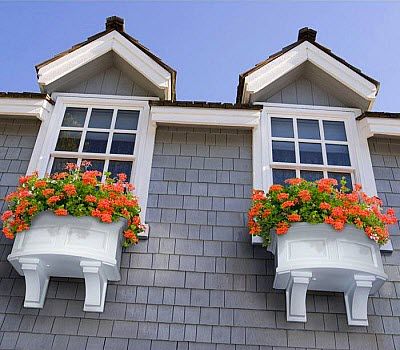 When planting a

window box

, it is best if you layer from bottom to top in the following order:
start with a one inch layer of pebbles or small stones

cover the pebbles with a layer of sphagnum moss or piece of burlap
add nutrient rich soil
add plants
cover soil with a layer of mulch or peat moss
fertilize and water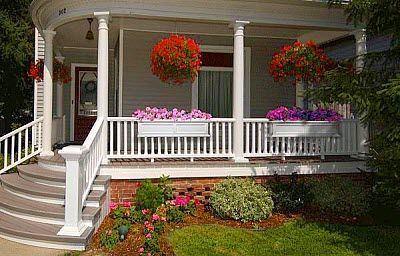 A garden

window box

can also help cut down on the cost of groceries and add richer flavors to your food. Another great use for a

window box

is to harvest fresh, homegrown and delicious vegetables and herbs grown organically. The term organic gardening means that synthetic fertilizers and pesticides are not used. The soil must also be nutrient rich and that is obtained by mixing leaf and grass clippings, compost and composted manure. Be sure to plant according to the individual needs of the vegetables for light, moisture, drainage and soil quality.
A great advantage growing vegetables in a

window box

is the ease of care and maintenance. Weeding becomes a breeze and there is no more back breaking bending over! Vegetables and herbs that grow well in

window boxes

include:
leaf lettuce
radishes
peppers
tomatoes

green onions
eggplant
squash
strawberries
small carrots
bay laurel
rosemary
thyme
basil
sage
parsley
nasturtiums
oregano

cilantro
The possibilities for
window boxes
are endless. Let your creativity be your guide!
My opinions are valued and I was compensated by my friends at Window Box Planters for this post.